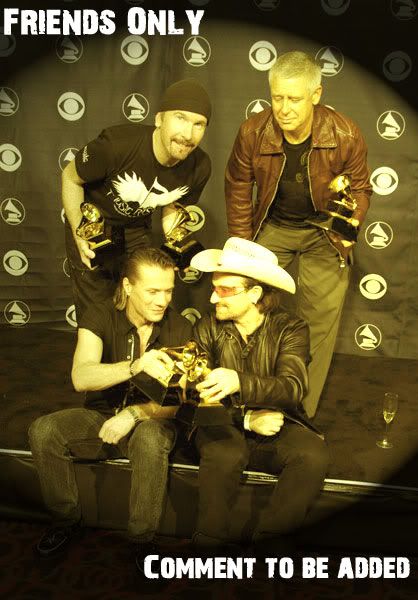 - if you want to add me...please let me know why, what we have in common, etc.
- I've had psychotic people create unnecessary drama and bullshit. I will not let that happen again.
(although, I find it amusing that they would take so much time and effort to do that. I must be pretty fucking awesome for them to do that! I feel so special that they would take that time out of their life, just for me.)
- I'm careful as to who I add, because of the previous point. Look above.
- If you love U2 or anything listed in my interests in my profile, please add me! I love making new friends!